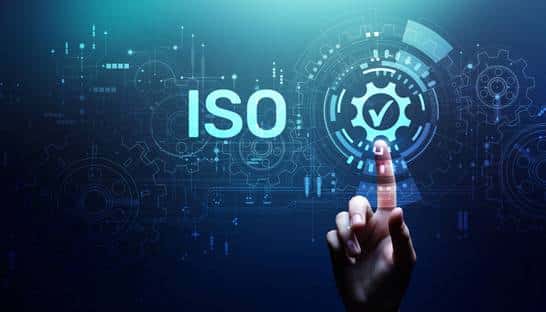 09 Sep

Get Best ISO 20000-1 certification services in Saudi Arabia

ISO/IEC 20000-1 is designed to support businesses in providing efficient managed IT services to clients and upholding such standards over time. Through a thorough process approach, ISO/IEC 20000-1 certification enables enterprises to easily deliver high-quality IT service management.
An IT service management system can be planned, implemented, run, reviewed, maintained, and improved using the structure and method provided by ISO/IEC 20000-1. It is the most widely accepted global benchmark for IT management systems. It is now (2018) in its third revision. Because of its unique characteristics, ISO/IEC 20000-1 can be used across the entire spectrum of business sectors, scopes, and activities. Its scope can be either narrowed to focus on specific organizational divisions or broadened to include all internal operations and client requirements.It helps firms define service management policies and objectives, comprehend how important components may be controlled, put essential controls in place, and set specific goals to enhance the delivery of IT services.It enables a business to manage its responsibility to adhere to relevant legal requirements, stakeholder obligations, and to check the status of compliance on a regular basis. This enables the management system to be continuously improved in order to improve performance.

ISO/IEC 20000-1 is completely scalable to both internal and external clients, as well as to both big and small enterprises. As part of your organization's customer satisfaction and business continuity plans, think about the advantages of creating an ITSMS.Although there are many possible advantages of ISO 20000-1, the most essential and practical ones are that the standard allows your firm toBuild and run your IT management system inside a defined, transparent structure that is also adaptable to your company's needs and goals.lessen your organization's susceptibility to risk, especially from cyberattacks. Boost confidence in and satisfaction with the given IT services among consumers and businesses. Meet the conditions of the contract. And ensure smooth and error-free functioning both inside and outside the company.

You must put in place an efficient IT service management system that complies with the standard's requirements if you want to be certified. CIA Certification is a recognized certification organization that can assist you by providing certification along the way. CIA Certification is in a perfect position to work with you in partnership to satisfy client requirements and beyond industry expectations because of its extensive experience in offering authorized management systems certifications.Knowledge transfer supporting our customer's organizational strategy. CIA Certification is committed to ensuring customer awareness regarding changes in industry strategy, regulations, and standard requirements that may impact your management system approach.