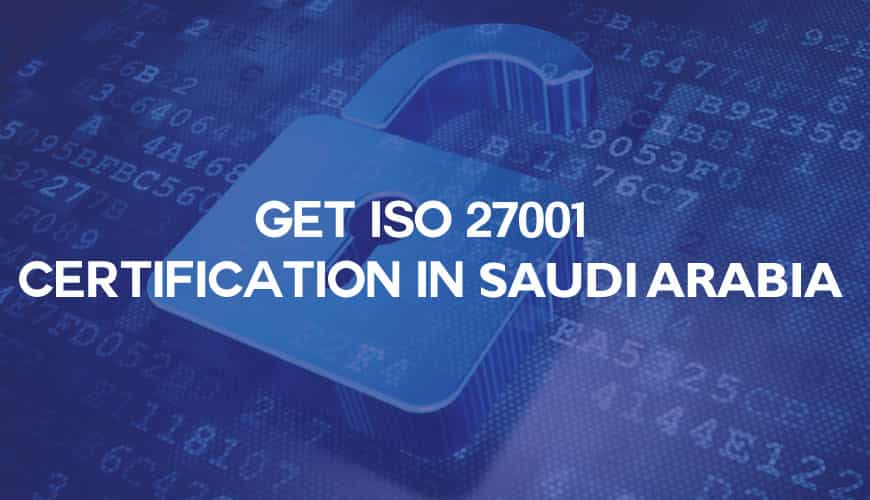 04 Feb

ISO 27001 Certification in Saudi Arabia

ISO 27001 is the international standard for Information Security Management Systems (ISMS).  The objective of the standard itself is to "provide a model for establishing, implementing, operating, monitoring, reviewing, maintaining, and improving an Information Security Management System". ISO 27001 Management System will help any organization protect its data and information from a wide range of threats to ensure business continuity, minimizing business damage and maximizing return on investments and future business opportunities. ISO 27001 Certification in Saudi Arabia (formally known as ISO/IEC 27001:2005) is a standard specified for all information security management systems (ISMS). It is a framework of policies and procedures covering physical, technical, and legal controls involved in the information risk management processes of an organization. This framework should be robust enough to ensure better security for all your assets like financial information, intellectual property, or employee details.

ISMS standard addresses these concerns and covers the preservation of confidentiality and ensuring the integrity and availability of information. It will help to address the common and often devastating business impacts such as loss of information, glitches due to viruses, improper disclosure, and inability to retrieve information.

The controls need to be established, implemented, monitored, reviewed, and improved, where necessary, to ensure that the specific security and business objectives of the organization are met. This should be done in conjunction with other business management processes. The certification will help the organization to manage and protect critical information, assets, and valuable data. Implementing ISO 27001 certification will assist to achieve manifold and constant benefits. The management system will impart confidence to the interested parties by safeguarding data against various security threats.

After a thorough analysis, our professionals will provide a gap assessment report that outlines corrective action plans for your ISO 27001 Certification. We evaluate your security controls, and deliver tailor-made procedures, to enhance the information security of your firm. Our comprehensive programs also serve to improve threat awareness, with a commitment to information security for employees at all levels. We fully recommended to get your organization/company an ISO 27001 certification in Saudi Arabia.